Ahmedabad Wins Sustainable Transport Award 2010
Environment
Posted on: 02/23/10
The historic Indian city of Ahmedabad has won the prestigious 'Sustainable Transport Award 2010′ for the successful implementation of Janmarg, India's first full bus rapid transit (BRT) system.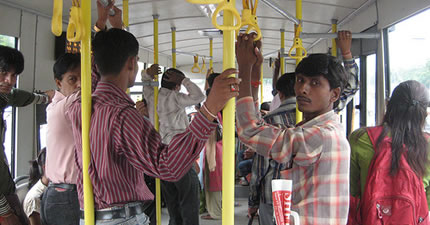 The largest city in Gujarat, with a present day population of about 5.2 million was founded in 1411 by Sultan Ahmed Shah to serve as the capital of the Gujarat Sultanate.
Ahmedabad's Janmarg BRT system is a sustainable model for the future of transportation in India, where a quarter of the world's population lives, said the announcement by the Institute for Transportation and Development Policy (ITDP).
The award was handed over to the Ahmedabad city officials, in the presence of Indian Urban Development Secretary M. Ramachandran at a function on the sidelines of the 89th annual meeting of the Transportation Research Bureau held here Tuesday.
Comments
Submit your Comment